Don't Stop
I spent the majority of my life wishing I could stop the cycle I was caught in. Stop stealing, stop smoking cigarettes, stop doing drugs, stop getting into bad relationships, stop hurting your family, stop hurting yourself, and on, and on, and on…
One of the coolest things I've discovered about God is that He's good at turning everything upside down. That sounds horrible but it's not—everything He does is good. It reminds me of building a Sandcastle. You just keep putting the sand, shells, leaves, or whatever else is on the beach into this plastic bucket. Then you pack it down so it's secure and flip it over, carefully removing the restraint, and one bucket at a time you're able to turn what most people walk on, into a work of art. That's what's happened with my life.
Only God
We're in the eighth month of 2022 and what God has done with A Radical Difference this year has been utterly jaw-dropping. Believe it or not, I have spoken 74 times to date. And have eight additional venues on the horizon. Ain't God grand!

I can't tell you how thrilling it is to see God at work in such a mighty way. I'm humbled and honored to be a part of it. And you should be as well. All the people I get the opportunity to speak to, and everyone who's connected to them, are being affected by the funds you give to support what God is doing. There are literally not enough adjectives to describe the wonder of God's restorative power. That being said, I've decided to share with you a note I received this month…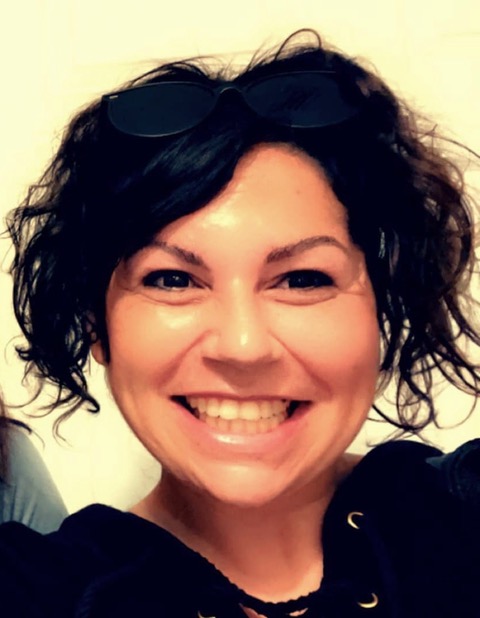 "There are 168 hours in a week, you have nothing but time…" That was a constant staple in my head while I sat in Lee County Jail. I sat there for approximately 2,928 hours of my life. Hours of a life that chased death, hours of a life that I gave up on, hours of a life that was indeed worth living but I had yet to realize. Lucky for me I stumbled upon a book so special, so rare, and so beautiful that it changed my life. I spent many of those hours reading and rereading this book. Writing down every sentence and word that impacted me for the better. Speaking of this book and recommending it to whoever would listen.
Eventually, I was released from jail and went to a program. One night, unable to sleep, I messaged the author on Facebook to tell her how life-changing her book was. I didn't expect a reply; I didn't even expect her to read it. Hours later when my phone dinged it happened to be a reply. The reply was so beautiful it turned my admiration for her into admiration and praise from her.
Some odd messages later a relationship formed. Texas sent me a signed copy and several copies for other men and women in the program. I'm extremely hopeful that she will soon come to share her beautiful testimony in Bradenton. Never have I ever been able to describe what getting high feels like so eloquently, but also describe its horrid destruction so raw, real and beautiful. This book is everything I've always wanted to say, tried to say, but could never find the right words or form them appropriately to get my point across accurately and intelligently.
If anyone is struggling with addiction, then this book is for you. If anyone has a loved one or family member fighting an addiction, then this book is for you. If anyone just wants to better their life by reading a book of determination, strength, faith, and love, then this book is for you.
Thank you Texas Stready. Deep in the Heart of Texas has taught me many things but most importantly this, "God, may I never think I'm so clean I forget what dirty feels like." – Dana Marie
Keep it Up
I'm pleased to say,I hope the cycle I'm now in never stops. Dana has been clean and sober for almost six months now. I'm scheduled to go and speak at the Harvest House in Bradenton, FL next week. And I'll get to hug Dana Marie in person. Woo Hoo!
As I have written on Facebook many times, "There's absolutely no way your life is better than mine." Thank you, Lord, for the beautiful privilege of full-time service to you. And a huge thank you to all my friends and supporters for believing in the purpose of God that resides in me. Don't stop now 'cause God's nowhere near finished.
Blessings to each of you,
Important: Scroll down to leave a comment.